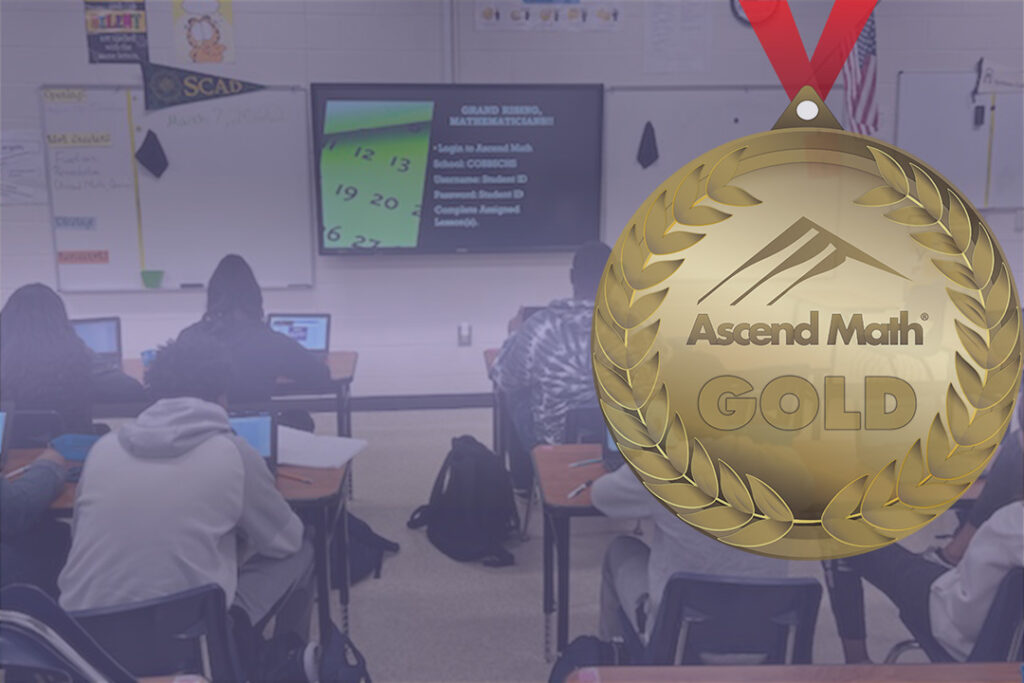 Hall of Fame
What is the Gold Medal Award?
The Gold Medal Award was established in 2010 to honor the school or district that best demonstrates a dedication to ensuring that all students become successful at math. In particular, the program encourages educators to build a network of knowledge, sharing challenges they face with lower performing math students and the strategies they use to overcome these challenges with the help of Ascend Math®.
Are we eligible?
If you've implemented Ascend Math successfully for at least 9 weeks you are eligible. Anyone can nominate a school or individual classroom. Multiple nominations are allowed.
tell me about award winning appLications
Stellar applications include supporting documents such as student progress summary reports, pictures of classrooms or bulletin boards and results of student progress outside of Ascend Math (improvement in grades, high stakes tests or other 3rd party assessments).
What do we receive?
All Gold Medal nominees are honored on our website and receive a plaque commemorating their success. You may also be offered additional opportunities to share your success with others.