Become a Model School

Click here to download materials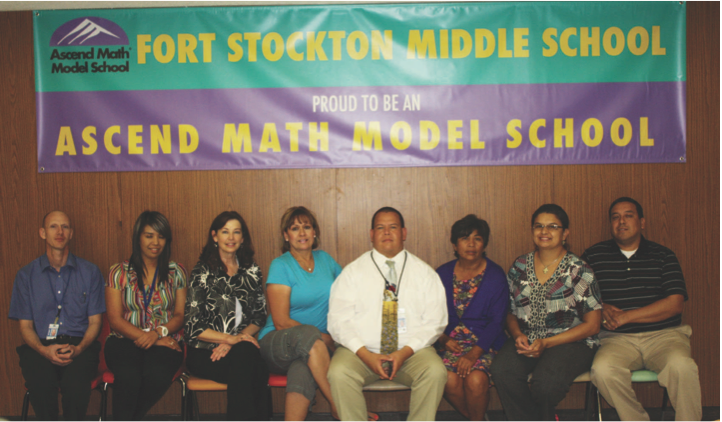 Fort Stockton Middle School displays their Model School Banner.
Photo credit:  Fort Stockton Pioneer.
Get the Recognition You Deserve
What is an Ascend Math Model School?
The Ascend Math Model School program was developed to honor those schools and individual educators who achieve great results helping their struggling math students get back on track quickly.
Who is eligible?
All schools and classrooms that set goals to achieve great results using Ascend Math are eligible.
What do we get?
Model Schools and Classrooms are held up as models to others.  In celebrating your success, your school will receive the following:
A Celebration Banner to hang inside or outside school.
Press Release honoring your school's achievement
Logo to put on your school's website
Your school featured on Ascend Education website and Facebook site
Educators from your school invited to Best Practice Forums and Special Events  (These could include special events at trade shows, expense-paid speaking engagements, and/or on-site events.)
How do we sign up?
Click here to download the program description and forms.
Click here to email your completed form to Ascend Education
Or call Ascend Education at 877-843-0277.