New Teacher Dashboard
Here's great news for all Ascend Math teachers!  The new Teacher Dashboard puts the most valuable information on class progress at your fingertips including:
Total class objectives completed.

Total hours the class has worked.

Number of active student logins in each class.

Number of levels completed in each class.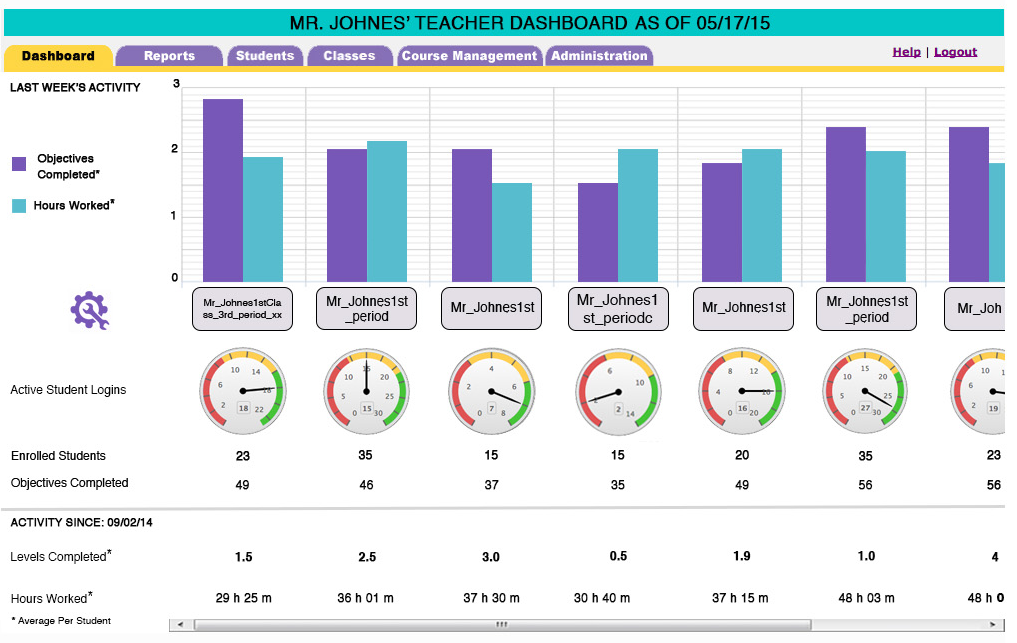 Click on any class name in the Teacher Dashboard, and that individual Class Dashboard will appear.  The Class Dashboard includes links to frequently used reports such as the Class Roster and the Post Assessment Attempts Report.  The Class Dashboard also provides important level information for the students in the class including the distribution of students in different levels and a list of students that have completed levels last week.